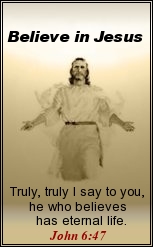 Click Here To Bookmark
Your Friends with Christ
John & Nancy Elley

The Disciple's Cross™
If you Believe In JESUS, Take Up Your Cross!



Luke 9:23 New International Version (NIV)
23
Then he said to them all: "Whoever wants to be my disciple must deny themselves
and take up their cross daily and follow me".



Scroll down to get your Disciple's Cross™ today.
Wear your Disciple's Cross™ daily, both as
Jewelry
and as a
Statement of Faith.
Various colors to choose from.
FREE SHIPPING!
Disciple's Cross necklaces are made from real horseshoe nails and colored wire. Each cross is unique because each nail is hand bent. The cross necklaces are on a simulated leather cord that is fully adjustable. Each cross measures approximately 1 1/2 x 1 and are very light weight.





The Disciple's Cross™ is made of (3) three distinct components.

1. The simulated leather cord represents the straps that were used to beat our Savior.

2. The wrapped wire represents the thorn branches that were twisted into a crown to mock the King of Kings.

3. The nails represent the large spikes that were driven into the hands and feet of the Lord of Lords.





Choose your Disciple's Cross™ necklace color below. Each beautifully handcrafted Disciple's Cross™ necklace is packaged in it's own individual self-sealing bag.

All Crosses are shipped within 7 days by First Class Mail. FREE SHIPPING
| | | |
| --- | --- | --- |
| | | |
| Red, White & Blue Cross | Blue Cross | Green Cross |
| Purple Cross | Red Cross | White Cross |



Important Note:
The Disciple's Cross™ is
NOT
an Idol, and is
NOT
used as such.
The Disciple's Cross™ that we wear is a Piece of Jewelry ONLY. We DO NOT Worship or Pray to the Disciple's Cross™ that we wear.

We Only Pray & Worship to our Lord Jesus, who is Our Heavenly Father, GOD.

The Disciple's Cross™ is merely a Piece of Jewelry, that is used as a Symbol of our Redemption, reminding us of the Price Jesus Paid to Save us, and a Statement of Our Faith, to show others that we are Honored to be a Christian, and that we are NOT Ashamed to let Everyone know, that We are Christians who Believes & Trusts in Our Lord and Heavenly Father, Jesus.